You Need to Succeed
Jeff Cowan's Pro Talk will give you all the tools you need to maximize every opportunity you have everyday allowing you to become the absolute best you can be.
Your Automotive Service Department Needs a Tune-up
Operating an automotive organization, no matter the size is a challenge. Aside from finding the right employees, you need to maximize every opportunity with every customer. Whether these customers visit your business for service, parts, or sales, you need to make sure they come back time and time again.
Success is rarely an overnight affair, but our proprietary training and processes can and will work for your automotive organization to ensure long-term, sustainable returns.
About Jeff Cowan's Pro Talk
USA, Canada, and Australia's
Aside from being in business for more than 36 years, Jeff Cowan's Pro Talk has a deep understanding of how automotive service centers operate and what it takes for them to reach the next level of success.
Between our strategic partnerships, accreditations, and ability to work with service centers around the world; Jeff Cowan's Pro Talk has the tools and resources to push your business to maximize its potential.
Write Service and Write Your Own Paycheck. Make $100,000 per year with no degree.
Become the most wanted and sought-after service advisor anywhere.
Some of Our Pro Talk Partners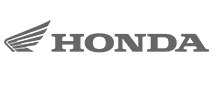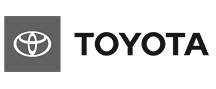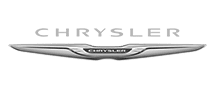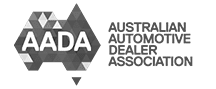 How We Help You Get Maximum Results
The services offered by Jeff Cowan's Pro Talk come in various forms, allowing service centers to pick and choose what they need from our automotive service training.
You can attend one of Jeff's world-class workshops to learn how to effectively communicate with your customers, set realistic expectations, close sales, handle objections, get perfect survey scores and more.
Find the Success You've Been Searching for
We also provide express services training, instant advisor training, BDC training, and manager training among other areas.
Our team also offers two-day workshops, half-day meetings, 60 to 90-minute keynote speeches, and two to three-hour meetings to best meet the needs of your business. We offer our clients complete training of their entire fixed operations or just a portion of it. It all depends on the area of need your business has.
Service Department & Advisor Sales Training that Helps Employees Reach their Maximum Potential
No hard sell tactics. No pushing, twisting of arms or dishonesty. Instead, we show you and your team how to work with customers in such a way, that not only do most say yes to what they are offered on the spot, but they return to you for years to come for all their service needs on all their vehicles.
Write Your Own Paycheck Video Training Series.
Online Virtual Training.
In-Store, On the Drive Training.
Selling Service Advisor Pocket Guide.
Private/Public Winning in Service Workshops.
Have Jeff Cowan, The Creator Of The Modern Day Walk-Around And Selling Processes For Service Departments And Service Centers Everywhere, lead your team to success.
Our Success Stories
See What Our Clients Have to Say
"Jeff Cowan's brings significant value to any dealership. Jeff Cowan's Pro talk offers a curriculum that is proven to work."

Zachry Powell

Customer Service Training
"I have been using Jeff Cowan's ProTalk for years now! Excellent program, highly recommend! The program has made us a stronger team and united our BDC and Advisors."

Janel Tasker

Team Training
"Jeff was energetic and informative. His insight and breakdowns were enlightening, entertaining and educational. The BEST seminar/training I have attended."

Al Hartless

Seminar/Training
"I have been working with Jeff Cowan Pro Talk for over 4 years now and I could not ask for better training for my Parts and Service department."

Julio Vega

Training