Start Winning in Service
Attendees to Jeff Cowan's Pro Talk workshops average a 5-10 increase in customer paid repair orders, substantially increase their customer retention, and find themselves in the top 7% in the country with their customer survey scores by simply using Jeff's proven methods.
Pro Talk Fixed Operations Training Events Benefits
Improve Customer Retention,
Increase Customer Satisfaction,
Grow Annual Service Revenue by $200,000+ per Service Advisor…
Continental breakfast and lunch Included
Come and Enjoy!
Frequently Asked Questions
Check out our Pro Talk Frequently Asked Questions and Knowledge Base.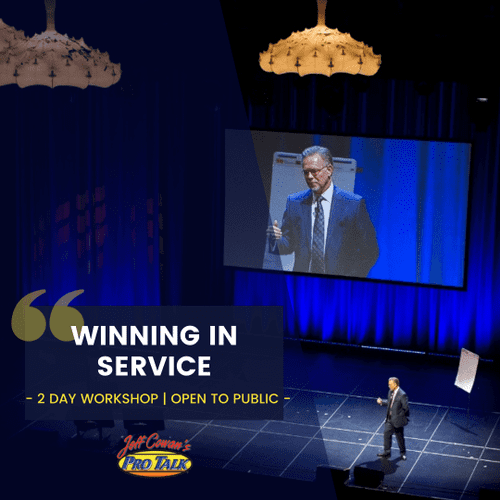 October 19 @ 09:00
9:00 am — 12:05 pm
(3h 5′)
Las Vegas, Nevada
Jeff Cowan